Nitish Kumar inaugurates IMRC skill development centre
Araria:
Bihar Chief Minister, Nitish Kumar on Wednesday, December 7 inaugurated the skill development centre established by US-based Indian Muslim Relief and Charities (IMRC) in Araria district. The Araria Sadar center is one among the ten other skill development centres established by IMRC in six districts of Bihar.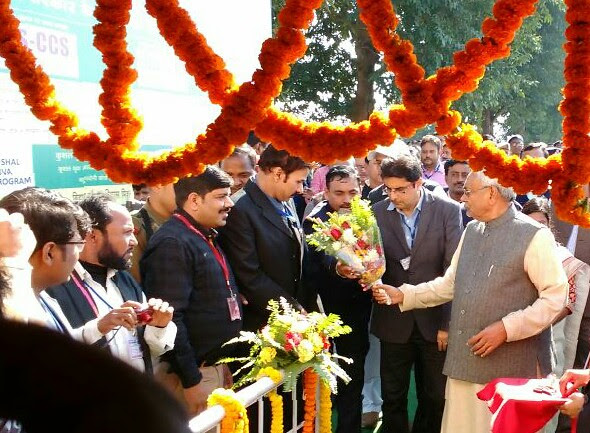 While inaugurating the skill development center, the CM praised IMRC for taking the initiative and supplementing the efforts of government in providing skills to unemployed youths. The Bihar chief minister also appreciated the infrastructure of the centre. The Chief Minister was accompanied by Secretary, Labour Development, Deepak Kumar and various other secretaries and officials from district Administration.
The skill development centers established by IMRC are under Bihar Skill Development Mission (BSDM), constituted in 2010 with the vision to increase the capacity & capability of the system to deliver quality skill training and professional knowledge to the youth to enhance their employability and bridge the skill deficit with a view to meet the growing demand for skilled manpower.
BSDM had come up with unique skill training program by the name of "Kushal Yuva Program".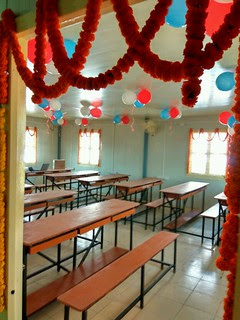 Youths in the age group of 15-25 years, who have passed class 10 or class 12 and have dropped out of formal education in search of jobs will be eligible for training at IMRC centres and will be given soft skills training that would comprise of life skills, communications skills (English & Hindi) and basic computer literacy which in turn would enhance their employability.
The blocks where training will be imparted to youths are Araria, Forbesganj and Jokihat blocks of Araria District, Kadwa block of Katihar district, Dighalbank and Kochadhaman of Kishanganj district, Amour of Nawada district, Dagarua of Purena district, Tajpur of Samastipur district, Chehrakal block of Vaishali district. The first batch is expected to start on January 15, 2017.